Xecuter 3 CE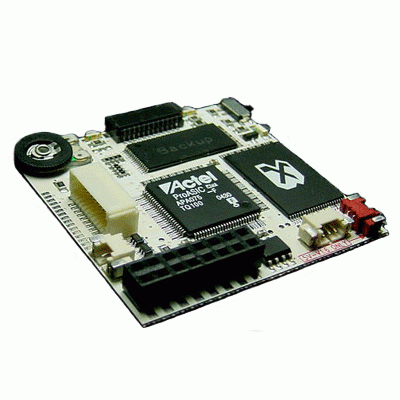 Team-XecuterDescription
The Xecuter 3 is such an advance it is considered 5th generation and as always is leaving the competition behind as you can see by the features, not only do they always lead the scene on the latest advances they also have the biggest user based support of any other product giving you the quality of product along with the support you need.
The Xecuter X3 XBox modchip is the latest mod chip to date introducing the latest features available for the Xbox. It works on all Xbox consoles and allows you to play all import games, homebrew code (as well of course as games from your region) and more. The final X3 has 16 I/O ports to support a multitude of future add-ons. Team Xecuter has developed a Parallel LCD interface which requires no soldering and simply be plug n play.
Team Xecuter has also successfully implemented the new HDD upgrade function. It's so fast and simple to use - boot X3 with new HDD, select New HDD Upgrade (you can also set your LBA48 settings on the fly) - Your drive is partitioned and ready to FTP at up to 11,000 kb/sec in less than 5 seconds (This is included in the beta trials). The hardware info section now has an Xbox version checker & video encoder checker - including the new Xcaliber.
Another new feature is the User Selectable Startup Logo. Instead of it saying XECUTER3 you can have any logo you wish - and color too! Now the great thing about this new version is that before you had to manually convert the bmp image to raw data using some dos app - our new bios will convert it to raw format on the fly so all you need to upload to your xbox is xecuter3.bmp. The new FTP Bios Loader is brilliant. You simply FTP into your Xbox - select the admin folder and you have 4 options - 2048k, 1024k, 512k and 256k. If you have a 1MB (1024k) bios which is the size of the X3 bios - simply open up the 1024k folder. You then get two more folders Banks1234 and Banks5678. Choose which bank set you wish to store the bios and upload. Your bios is flashed and verified in seconds.
Features
* Xecuter 3 Modchip
* External Switch & Cables
* Option 1 - All The Wires For A Wire Fit
* Option 2 - Pin Header For Pin Header Fit
* Both fitting options are included, it's up to you which way you decide to install
* 2MB Flash Rom With 15 Bios Storage Options
* Dedicated 256K Backup Rom with a new Linux based bios (Can be upgraded to any bios you wish)
* i2c Bus for X3 Config LIVE!
* New Enhanced SPI / i2c Interface
* New Enhanced 16xI/O Bus for Full LCD support (and other future hardware add-ons)
* All LCD modules to be custom made with adapters so no soldering required
* Flash Protection Control
* Mod Disable - Quick Press of Power or Eject (External LED will indicate RED LED)
* Quick Press Power+Eject >1 second to boot from 256k Backup Rom (External LED will indicate YELLOW LED)
* Quick Press >1 second to boot from 2Mb Flash Rom (External LED will indicate GREEN LED)
* HDD Activity LED
* LAN Activity LED
* LPC/D0 Alignment LED
* D0 Control
* Wire Install Option + Included Wire adapter
* Pin Header Install Option
* New No-Solder Pogo Pin Install Option Available
* New external programming interface Compatible with all current bios's
* Supplied with all adapters & wires
Bank Modes
* 256k/256k/256k/256k/256k/256k/256k/256k/
* 512k/512k/512k/512k/
* 1024k/1024k
* 2048k
X3 Config Live Features
* All works direct from new X3 on any new install.
* Select which bios bank to boot from on-the-fly
* Switch to either retail bios mode or FULL debug bios mode
* Display / Edit bios names from each bank
* Full DHCP & Static IP Support
* Built-in FTP Server with Boost Mode (Over 11,000kb/sec !!!)
* Built-in Web server
* Flash BIOS via HTTP
* Flash BIOS via FTP
* New FTP Based Bios Storage System
* Control all BIOS / Mod functions and settings from HTTP & PC App
* Enhanced BIOS flash speed
* Built-in Onscreen Keyboard
* Customize all features of the bios on-the-fly
* LBA48 Live Control (Select Partition 6 or 6+7)
* IGR Live Control (Enable or Disable)
* Quick Launch Feature (select different features to be executed with game pad combos)
* Customize start-up animation colours on-the-fly (With Active Colour Picker System)
* Customize start-up flubber colours on-the-fly (With Active Colour Picker System)
* Change Camera Angles of the start-up animation (select between 15 options or choose random)
* User selectable start-up logo
* Password your XBOX for extra security
* Change your power LED colour on the fly
* Set your Internal Fan Speed on-the-fly
* Enable or Disable Reset on eject
* Boot to original MS Dash
* Boot to original MS Bios
* Load Bios from HDD C, D, E, F and Flash
* Load Bios from DVD-ROM and Flash
* Format & Partition HDD
* Install & Partition Brand new HDD (ready to FTP in less than 5 seconds!)
* Lock / Unlock HDD
* Set / Display Video Mode
* Progressive Scan Control (480i, 480p, 720p, 1080i)
* Set widescreen / letterbox
* New Audio Options (User selectable background music)
* Set / Display Game Region
* Set / Display DVD Region
* Display HDD Password
* Display All Xbox Live Configuration
* Display All Network Configuration
* Display all Eeprom public and encrypted data
* Display Xbox Version
* Display Video Encoder Version
* Save XBOX Eeprom to X3
* Restore XBOX Eeprom from X3
* Auto Save Eeprom to X3 on first install
* Save Settings to Eeprom
* Set default dashboard
* Setup custom dashboard selection (5 Options)
* Set drive to boot dash from (C E or F)
* Set LBA48 settings
* Auto Fix of corrupt date / time
* X3 Software Integration to other dashboards
* Brand new X3 Bios Manager for the PC - MANY new features including full BIOS configuration via built in web server
What comes in the box
* Xecuter 3 CE Modchip
* External Switch & Cables
* LPC Rebuild For Versions 1.6 & 1.6b
* Option 1 - All The Wires For A Wire Fit
* Option 2 - Pin Header For Pin Header Fit
* Supplied with all adapters & wires
Pictures