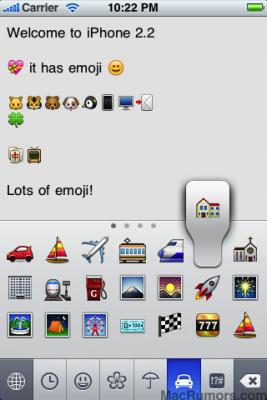 Apple is preparing to release the iPhone 2.2 firmware update as they already sent the iPhone 2.2 beta to their developers which is intended for "compatibility testing" and nothing else. However, it seems like Apple have done more than this as the iPhone 3G will support Japanese emoji icons, and it will enable Google Street View for Google Maps app.
I guess I don't have to explain why the Google Street View is important as iPhone users were expecting this for a while. As for the emoji icons, the iPhone was not well received by the Japanese public as the smartphone doesn't support these icons so now Apple hopes that they will sell more iPhones on the Asian continent.

Another rumored iPhone 3G addition would be the possibility of disabling iPhone's keyboard auto-correction. I don't know how good this is as I don't know who would use the cellphone without this feature. Let's wait for Apple to release the iPhone 2.2 firmware update to see what they brought to iPhone users.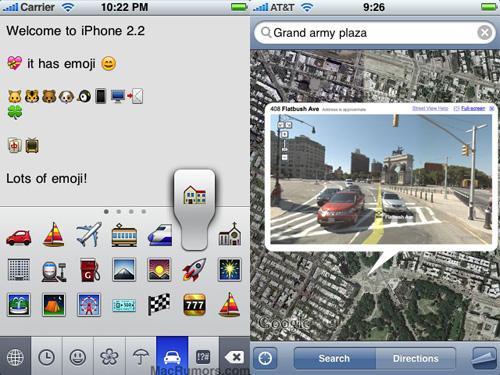 Looks like some great features coming.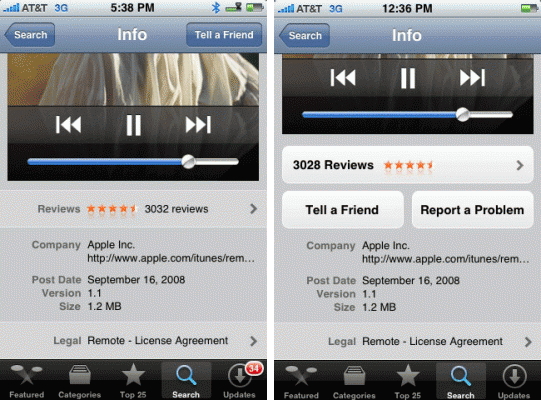 left 2.1 right 2.2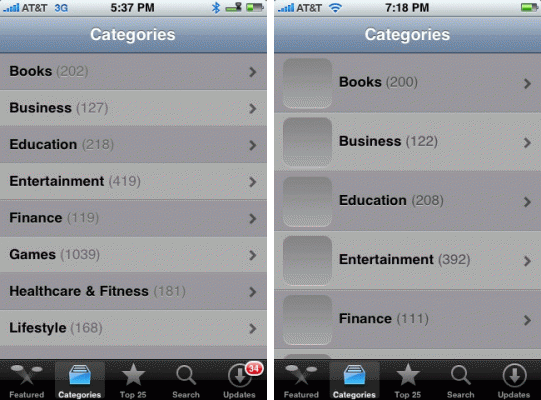 left 2.1 right 2.2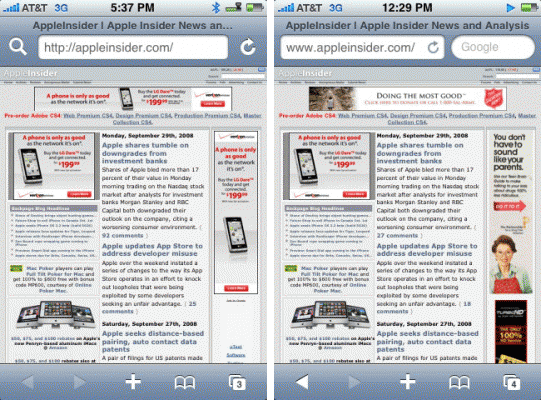 l
left 2.1 right 2.2