I DID NOT MAKE THIS
Xx Anarchy xX MADE THIS!
THIS IS MY FIRST SKIN . it was really hard since i didnt have photoshop and had to freehand draw everything but its still SWEET!!!
OK this is just a skin for midship so far but i wanted som feedback before i go any farther. if someone could take pics plz do u will be my hero. if no one will take them ill will take some with my digital camera. they will suck though.
all the map is skinned and so is the sword when u look at it but not in FP im workin on that
so just try it out it wont take much of ur time.
plz leave feedback as this is my first skin
i have dedicated this mod to ibotmodz and u will see what i mean if u look at the sky in midship
i suggest when playing this mod put
starting weapon-BR
secondary weapon-Sniper Rifle
weapons on map-Swords
OK this is v6 of my mod. it has all the stuff mentioned above and BR four shots and its projectiles r skinned and infinit ammo. sniper double shots and has infinite ammo. no shader swaps cause i tried it and they just made stuff invisable. both BR and Sniper are renamed but BR is invisableThe
DOWNLOAD HERE -
http://files.filefro...;/fileinfo.html
--------------------PICS BELOW--------------------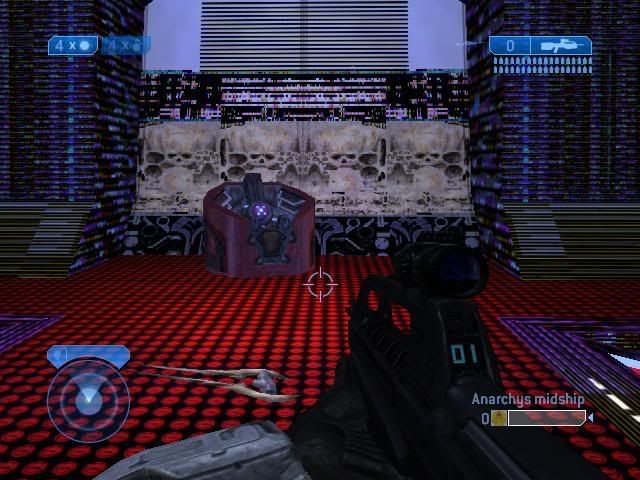 DOWNLOAD HERE -
http://files.filefro...;/fileinfo.html