Hey guys im back with yet again another problem, sorry if I'm bothering any of you. I have this capture card, DVD Xpress DX2, and im having trouble using it on my computer. everytime i open up my program (CapWiz) it gives my this message: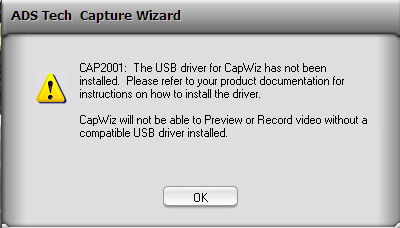 yes i know i got to install it to my usb port or something and I've tryed using google but i cannot find a answer. I'm hoping someone here in ibotmodz to help me.
Edited by swampy666, 03 December 2010 - 09:23 PM.