Hey guys there are quite a bit of people that dont fully understand some of the aspects of forge. Im not going to go into as much detail as
Bungie did on invasion
. If you want to learn that, go there.
Safe zones..
This was tricky for me to figure out but I think I got it finally.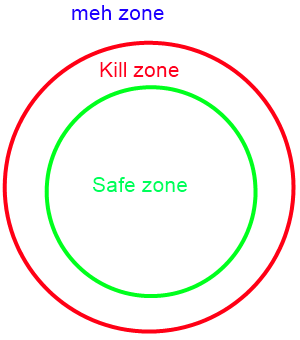 So yeah this is how its done. Make you map in the middle and then make a giant safe zone around it. And around that make your kill zone. (or soft kill zone or whatever. I did it this way so its not too complicated.)
As long as you are inside the safe zone, you wont be killed. But if you go outside the
kill zone
, nothing happens to you. So make sure there isnt a teleporter or a way to jump over the kill zone or it might break the game.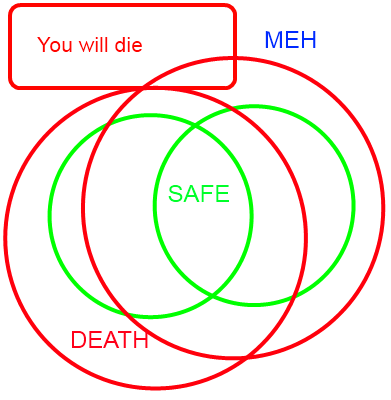 You can also over lap your zones if you want to make an oval shape. It won't matter as long as you are inside a safe zone, you should be fine. You can also put random zones out in the middle of no where just to mess with people. lol.
so really the above picture would look like this: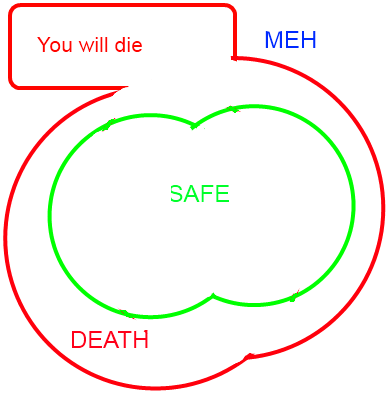 I suggest making you death zones really tall (especially if you have Falcons on your map) so people wont be able to fly over the top.
so yeah you get the idea about safe zones. Just make a bullseye looking shape.
Thats all for now. Any suggestions?