Atlas is the most innovative and current xbox 360 file modification tool available. Comes equipped with some of the best STFS and FATX handling out and combines some of the funnest games released, and a lifetime membership only costs 20$ which is 30$ cheaper then Valhalla and 5$ cheaper then Horizon. As of now Atlas is strictly buy and license. Now you're probably wondering what makes atlas so special so ill go through some of its features.
Game Tools
-----------------
Alan Wake Save Editor
Assassins Creed 2 Save Editor
Avatar Color Editor
Bioshock 2 Save Editor
Borderlands Save Editor
Castle Crashers Profile Editor
Darksiders Save Editor
DarkVoid Profile Editor
Dead Space Save Editor
Fable 2 Save Editor
Gta IV Save Editor
Halo ScreenShot Editor
Mass Effect 2 Save Editor
Midnight Club LA Save Editor
MW2 Save Editor an MP Data Editor
Need For Speed Shift Save Editor
Ninja Gaiden 2 Save Editor
Soul Caliber 4 Save Editor
Profile Editor
Atlas also comes packed with other features like
Fatx/Usb Explorer
Full STFS Managment including ground up package building
Full drag and drop enabled system making editing files a cinch
And many other things that make editing your save so easy youll never need another tool again.
Now for good ol pics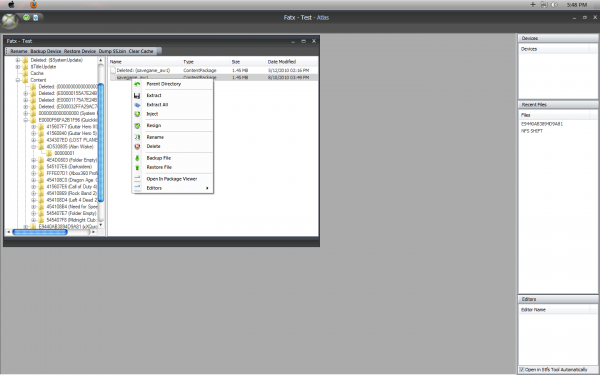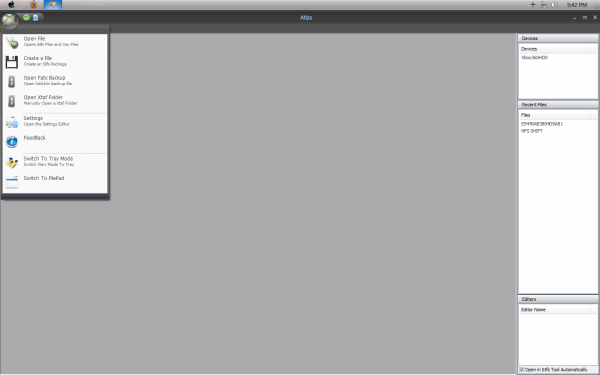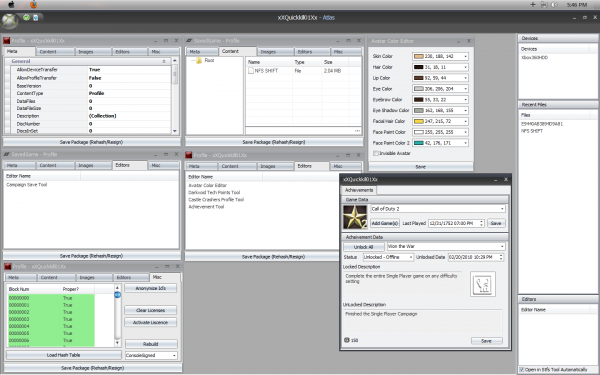 And probably the most useful aspect of atlas is filepad mode which is a free form drag and drop box that allows you to drag and drop all of your files and open them on your desktop reducing modding time to a matter of seconds.