Hey i had this is the topic about the blue dev kits but decided it would be better to make it a seperate topic.
Ok so I loved the look of the blue xna kit that I decided to replicate it. There are no stickers on this thing what I did was I got an elite case and got the xna logo from the site and with the logo I cut out the letters and made a stencil and spray painted it. Then the dvd drive cover was easy I just found a nice blue that looked like the color and spray painted that. Same with the hdd. So what do you think? I may do the side with the lines but idk I don't want to screw it up XD but I will get blue rol board and blue modded fan in the back.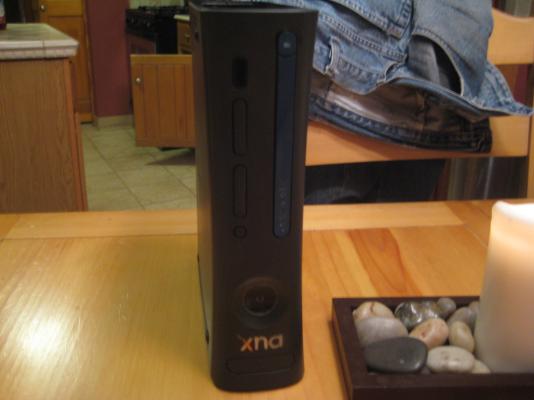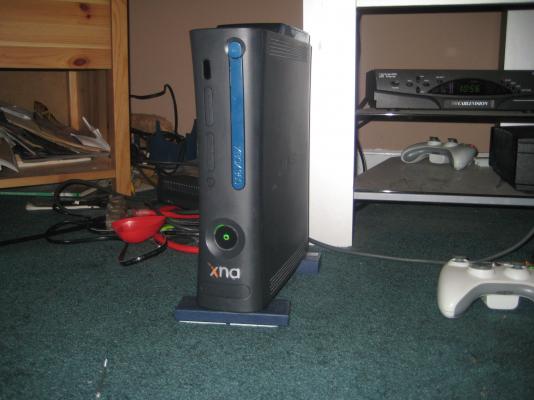 The hdd actuly looks perfect and matches the black but the stupid flash messed it up, that and the flash messes up the blue, but no its looks better then this pick shows it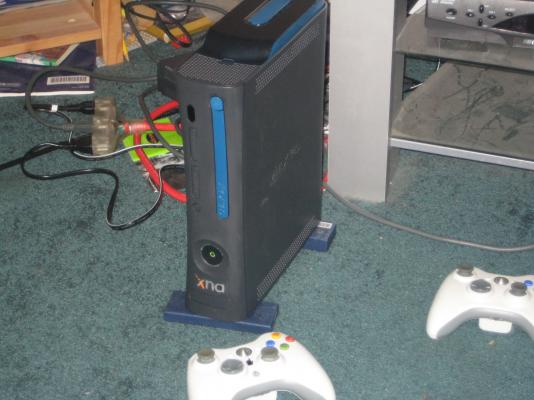 Edited by halo3, 27 May 2010 - 09:15 PM.