iBotModz CBox
Submitter
Submitted: Sep 10 2008 08:39 PM
Last Updated: May 19 2009 05:49 AM
File Size: 1.86MB
Views: 7178
Downloads: 1,102
Author: pokecancer
Version: 1.3.9
Previous Versions





1 Votes

0
Entity 1.3.9
Hello everyone! You're probably asking youself, "Why Entity 1.3.9?" The reason why I posted Entity 1.3.9 is because Entity 1.3.9 is the latest version of Entity that you'll not experience errors with after you rebuild a map using H2C. For example, if you rebuild a map using H2C then try cloning chunks using another version of Entity, you'll experience tons of errors and end up corrupting your whole map and will have to start modding it all over again. I've also pre-installed all the latest plugins to this very date to save you tons of time! Here is WastingBody's original release post.
Entity
Members:
pokecancer
TheTyckoMan
P8ntballer
Shade45
Trulife
Shalted
Xbox7887
Soldier Of Light
TfAv2890
Kornman
KillingforFun
WastingBody
Anthony

Entity Authors:
pokecancer - Programmer, Researcher
TheTyckoMan - Programmer, Researcher
Xbox7887 - Researcher, Debugger
Shalted - Researcher, Programmer
P8ntballer-Fluffer, Idea Guy
WastingBody/Prodigy/Punk - Programmers, Come along guys
Beta Testers:
Dec1234, AntMan, Trulife, DoorMan, Trepedime, Trigger, HeadShot, whoever else...

Features:
-Opens Halo 1, Halo CE, and Halo 2
-Real Time Halo(RTH) Xbox7887 and Shalted
-Sexy Meta Editor The Tycko Man
-Model Injector/Extractor Pokecancer
-Library support Pokecancer
-Inject/Extract Bitmaps Pokecancer
-BSP Mesh Extract Pokecancer
-BSP Collision Extraction/Injection Pokecancer
-BSP Viewer Pokecancer AI spawns by Punk
-External mainmenu, shared, SP shared, and bitmaps maps WastingBody
-Tag recursive duplication and regular duplication Pokecancer/A few modifications by WastingBody
-Proper Chunk Adder Pokecancer
-PRTM Viewer/Extractor/Injector Pokecancer
-Tag Building Pokecancer
-Bitmap Internalization Anthony/WastingBody

Updated By WastingBody On November 28, 2006:
-Updated the GUI more
-Added a startup map option
-Added Prodigy's go to tag code

Pictures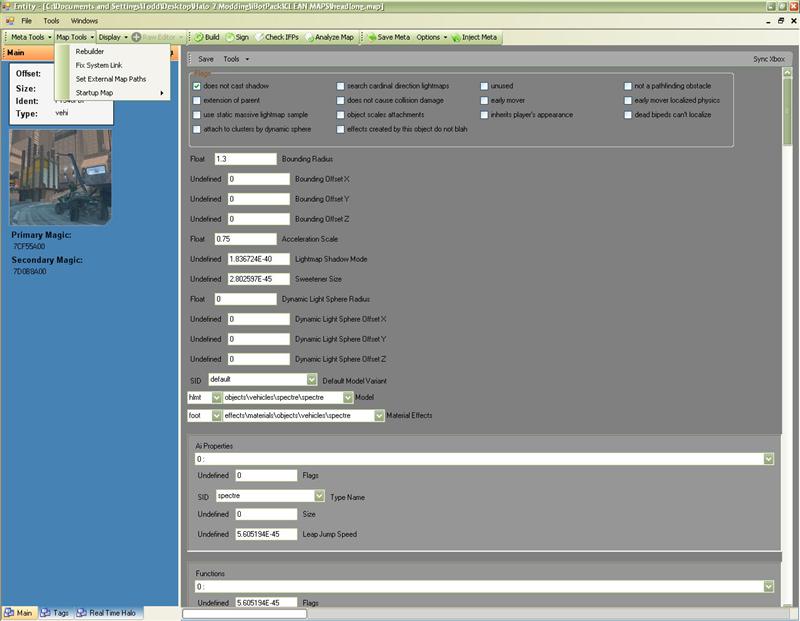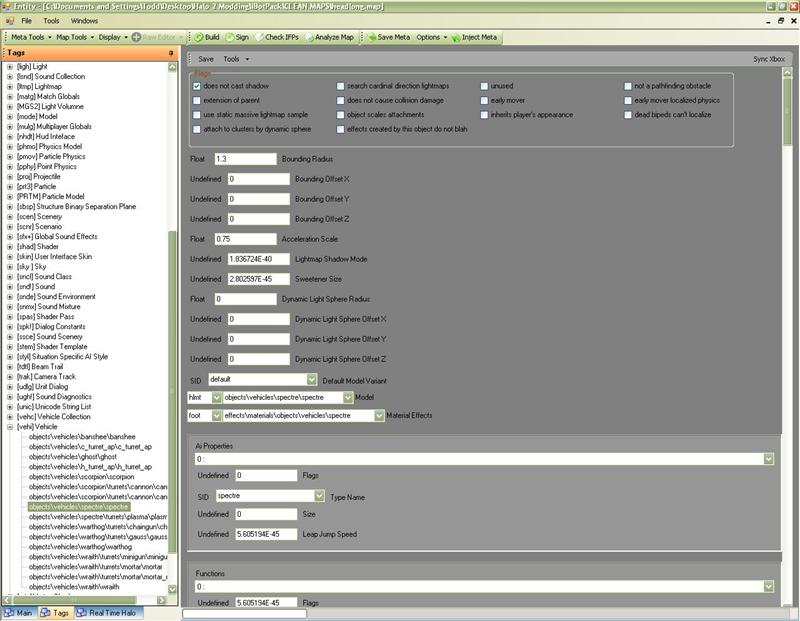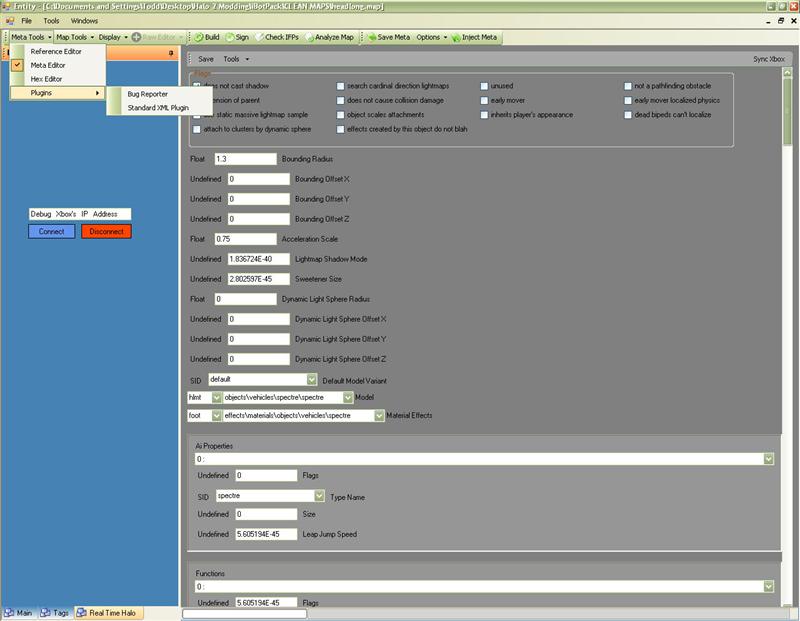 I do not take any credit for Entity 1.3.9 or the latest plugins! I only take credit for pre-installing all the latest plugins to save you time!
I hope you enjoy!
Other files you may be interested in ..
95

Total Files

20

Total Categories

17

Total Authors

137,742

Total Downloads
Mimesis Revived Latest File

iBotPeaches

Latest Submitter
0 user(s) are online (in the past 5 minutes)
0 members, 0 guests, 0 anonymous users
Entity 1.3.9