iBotModz CBox
Submitter
Submitted: Sep 10 2008 06:32 AM
Last Updated: May 19 2009 05:41 AM
File Size: 61.17KB
Views: 3106
Downloads: 388
Author: JacksonCougAr
Version: 1.0.0
Previous Versions
Download Cloned Reflexive Fixer






0
Cloned Reflexive Fixer Version 1.0.0
Used to fix cloned spawning reflexives in the scenario tag (Scenery, biped, machine, control, crate, ect).
Designed to solve problems with SLC of cloned placements.
Made by
JacksonCougAr
Version 1.0.0
Press the "Create new UIDs" button to re-generate values in the scenario meta.
Options to select particular reflexives to fix are not enabled in this release.
All reflexives are fixed in this release by default.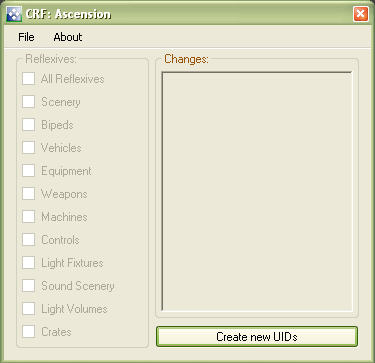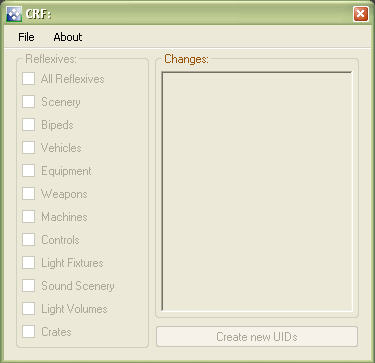 Credits:
Thanks to Neodos, I would not have made this without you
Thanks to Prey, who tried to help fix my bug, and helped explain some things to me. Taking time out of his schedule to lend a hand.
Thanks to Xzodia for his plugin witch caused the bug to occur in the first place, but on a more serious note I couldn't have made this without your plugin, or your libraries
Thanks to Supermodder911, who as usual found the time to help answer my questions, and fixed the afore-mentioned bug
Thanks to all others as well!
Other files you may be interested in ..
95

Total Files

20

Total Categories

17

Total Authors

137,651

Total Downloads
Mimesis Revived Latest File

iBotPeaches

Latest Submitter
3 user(s) are online (in the past 5 minutes)
0 members, 2 guests, 0 anonymous users
Yandex (1)
Cloned Reflexive Fixer