Yeah so i'm in the giving mood, at random times almost everyday untill Christmas i will be giving away free stuff. It could be a giftcard, or even money via paypal.
So stay active and you will be rewarded
The biggest prize will be on Christmas
First winner - D.Hero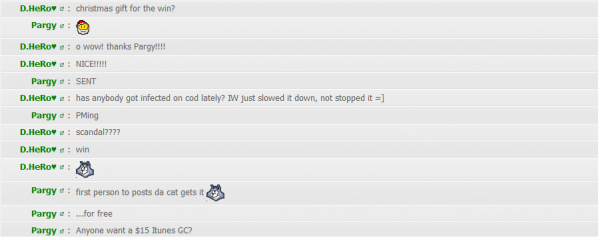 [You can only win once]
Edited by Pargy, 16 December 2009 - 05:01 PM.