I don't know if you guys follow it, but I like watching a few games. I remember last year Triggers Down upset some higher seed teams and ever since then caused players to be dropped and picked up across all the teams.
Once again Triggers Down wins 2 series back to back.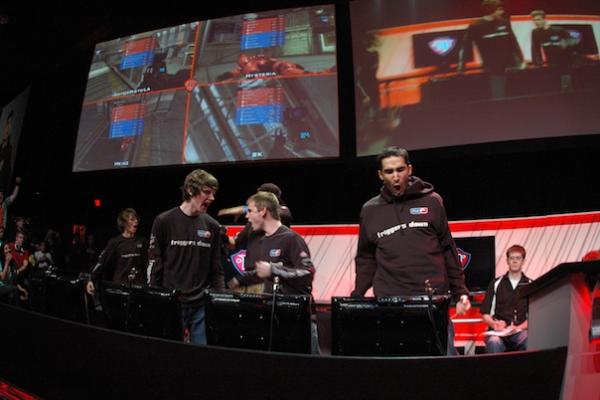 Halo 3 Anaheim Championship
1st Place
$20,000 Triggers Down
2nd Place
$12,000 Str8 Rippin
3rd Place
$8,000 Carbon
4th Place
Dynasty
7th Place
Instinct
9th Place
Final Boss
Tons of higher seeds were left in the bottom of the bracket as new upcoming teams placed high.